Web ordering on your website
Eatsapp is an online ordering system that provides you with a customised platform and complete access to your own database, including menu and prices. With Eatsapp, we provide complete control, inclusivity and the flexibility your business needs to ensure that you are receiving your well-deserved profits.
Eatsapp allows your restaurant to grow through support and complete control of revenue and marketing, without a hidden agenda.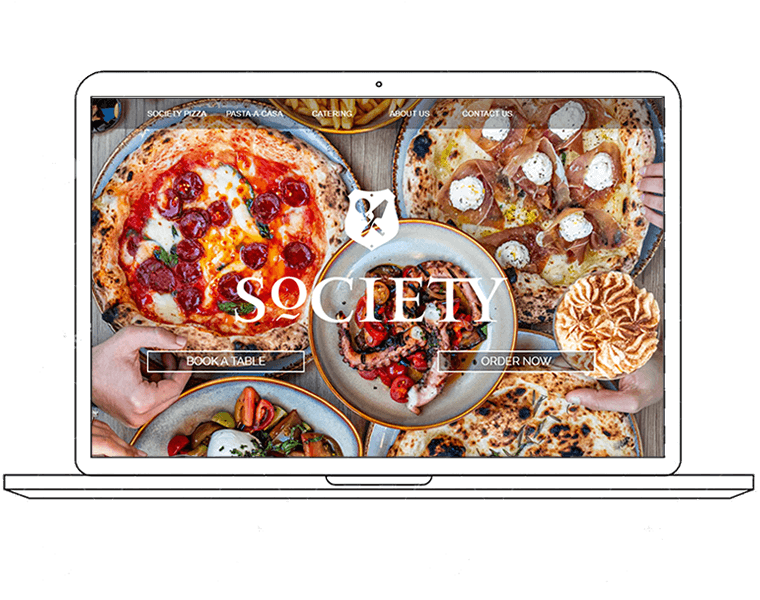 Easy to use and customisable
Compared to other delivery avenues, we provide you with a customised website with a web ordering platform that will allow your restaurant to receive online delivery and pick-up orders. This includes a completely tailored and personalised menu, to ensure the online ordering process is made accessible and compatible to a wide range of consumers.
The addition of organisation, simplicity and security will effortlessly allow your customers to make online orders without complication.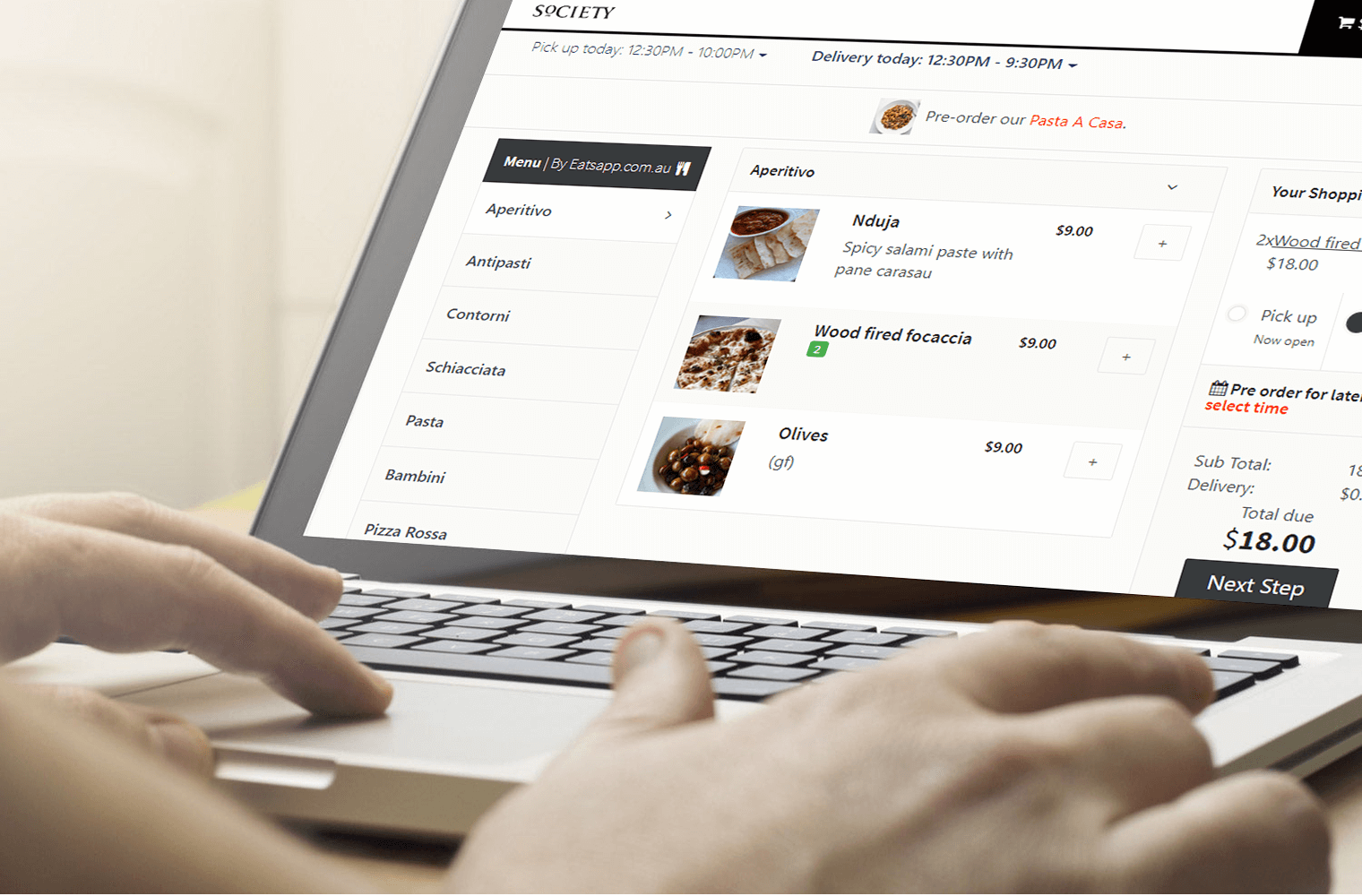 Loyalty programs
Apply additional discounts by a product group, allow customers to accumulate loyalty points based on purchases and use these points towards future orders and more.
Pre-order anytime
Increase your website sales by allowing customers to order ahead of time. With our easy to use built-in function of pre-ordering, your customers can order days ahead.
Mobile friendly
Our website online ordering portal works on any device; this means that customers accessing your website on a mobile device will see an easy mobile-friendly page with the same functionalities as standard desktop ordering.
We use Eatsapp Online Ordering System in both our Society Pizza and Johnny Gio's venues. We love the system, it's made our lives a lot easier since we started using it in November 2018.

Society Pizza & Johnny Gio's
Top questions about Eatsapp Web Ordering
What is the commission?
Have a look at our pricing section. We charge 4.95% commission per order for pick up and deliveries. For credit card payments, you might be charged by your bank (usually 0.7%)!
How do I receive online orders?
We have an awesome and easy to use application that can be installed on your phone and/or a dedicated tablet in store.
Once an order is processed online, a push message is sent with the order details, open / accept and you're set.
Are there ongoing fees?
Yes. We charge a set monthly fee for hosting your web ordering portal and Apps. This fee is charged at the beggining of each month and is $29 for web and $39 for Apps.