Our Privacy Policy
Company
About

Blogs

Privacy Policy

Terms & Conditions

Pay your invoice online
Privacy Policy
We respect your privacy
Eatsapp is committed to supporting the 'National Privacy Principles for the Fair Handling of Personal Information' which set clear standards for the collection, access, storage and use of personal information which we obtain as part of our business operations.
Our respect for our customers' right to privacy of their personal information is paramount. We have policies and procedures to ensure that all personal information, no matter how or where it is obtained, is handled sensitively, securely, and in accordance with the National Privacy Principles. This Privacy Policy sets out: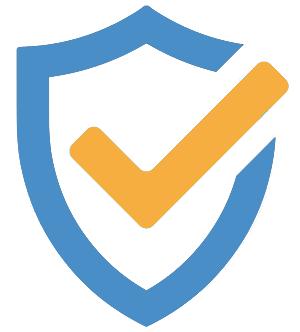 MATTERS OF WHICH YOU SHOULD BE AWARE REGARDING INFORMATION WE MAY COLLECT ABOUT YOU
Our policies on the management of personal information, and Generally, what sort of information we hold, for what purposes, and how we collect, hold, use and disclose that information What personal information do we collect and store? So that we can provide services to you, we may ask for personal details such as your name, address, telephone number or e-mail address.
Some examples of where we may need these details are lay-bys, home delivery. Privacy law requires us to collect personal information about you only from you if it is reasonable and practical to do so. Eatsapp takes measures to ensure your personal information is protected from unauthorized access, loss, misuse, disclosure or alteration. We also take measures to destroy or permanently de-identify personal information when it is no longer required. The types of measures we take vary with the type of information, and how it is collected and stored.
Generally, you have no obligation to provide any information requested by us. If you choose to withhold requested information however, we may not be able to provide you with the goods and services that depend on the collection of that information, particularly if the collection of that information is required by law.
HOW IS PERSONAL INFORMATION USED?
The personal information that we ask for is generally used to provide goods or services to you. For example, for a credit card transaction we need your card number. We may also use your personal information in other ways to provide you with superior service. This may include using your personal information to advise you of new products and services.
You have the right to tell us that you do not want us to send information to you other than for the main purpose for which we have collected your personal details.
Where possible, we try to ensure that our disclosure of information to other organisations (for example market researchers, and others with whom we have commercial arrangements) is in a way which does not personally identify individuals.
ACCESS TO YOUR PERSONAL INFORMATION
We will provide you with access to any of your personal information we hold (except in the limited circumstances recognized by privacy law). If you require access to your personal information, please contact us. Of course, before we provide you with access to your personal information we will require some proof of identity.
For most requests, your information will be provided free of charge, however we may charge a reasonable fee if your request requires a substantial effort on our part.
COOKIES
Cookies are small text files that store information on your computer. The information is set by the website you are accessing and can only be accessed by the website that sets it. Cookies are used by our online order system to store basic login information (no personal information besides your customer number). This is used to auto-login when you access our website. Access to past baskets and orders are protected by a password request page.
The cookies allow access to your private information if you use a shared computer - ie. a kiosk, workgroup or laboratory computer. If you are concerned about your privacy, please disable cookies (see the help associated with your browser) or delete the cookie file after using the website (see the help associated with your browser).
Disabling or deleting the cookie will mean that your bookmarks, order history & other features will be disabled until you login. You will also need to login each time to place an order.
MORE INFORMATION
More information about Privacy law and the National Privacy Principles is available from the Federal Privacy Commissioner at http://www.privacy.gov.au All prices are in AUS$ and are inclusive of GST.
The information provided by this website is subject to change without notice. While every effort has been made to ensure accuracy, Eatsapp will not be liable for any inaccuracies in the information contained herein. Weblinks are provided for your convenience only, Eatsapp (AUS) cannot provide support for information located via external weblinks. Product information and pricing located via external weblinks may not apply to products available for purchase in Australia.
If you'd like to know more, please contact us